Messages reveal antisemitism
Labour members revolt against antisemitism training
LAAS in the Jewish Chronicle
Labour members revolt against antisemitism training
EXCLUSIVE: Facebook messages reveal antisemitism and conspiracy theories in response to invitation to training sessions
However, Labour Against Antisemitism (LAAS) warned that the messages exposed the scale of the challenge Keir Starmer still faced, warning that his "zero tolerance" pledge was beginning to look like a "box ticking exercise".
Euan Philipps, spokesman for LAAS, said: "Many of the comments posted on social media were themselves highly antisemitic and require further investigation by the Labour Party – hopefully leading to member expulsions.
"That party members still feel emboldened to make racist comments in public shows there is a lot of work still to be done to embed a zero tolerance culture in Labour and make the party electorally acceptable again.
"Meeting the recommendations of the EHRC has begun to look like a box-ticking exercise and unless Keir Starmer enforces a zero tolerance position on antisemitism across the board, in actions not words, it will become meaningless."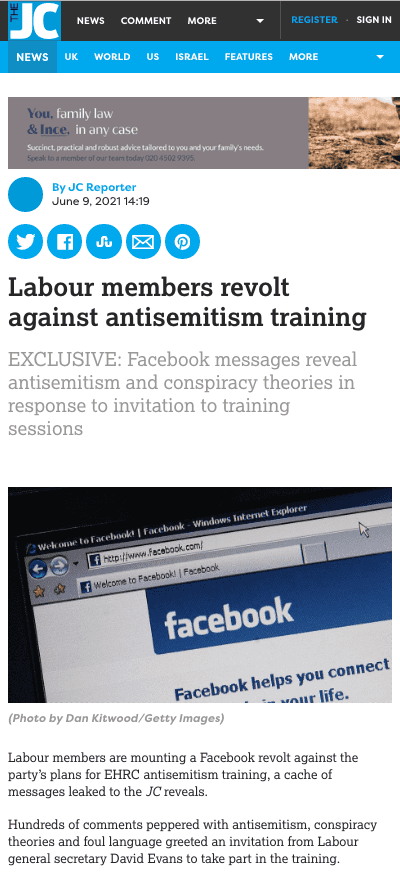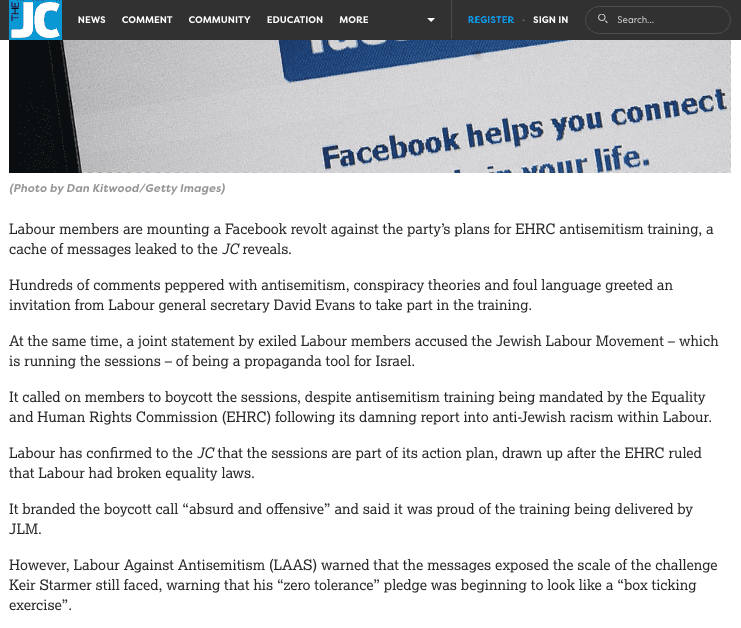 https://www.thejc.com/news/uk/labour-members-revolt-against-antisemitism-training-1.517525