Huffpost piece on LAAS findings
LAAS on Unison leadership candidate
Huffington Post feature LAAS
Article about LAAS, regarding alleged antisemitism by Unison leadership candidate Roger McKenzie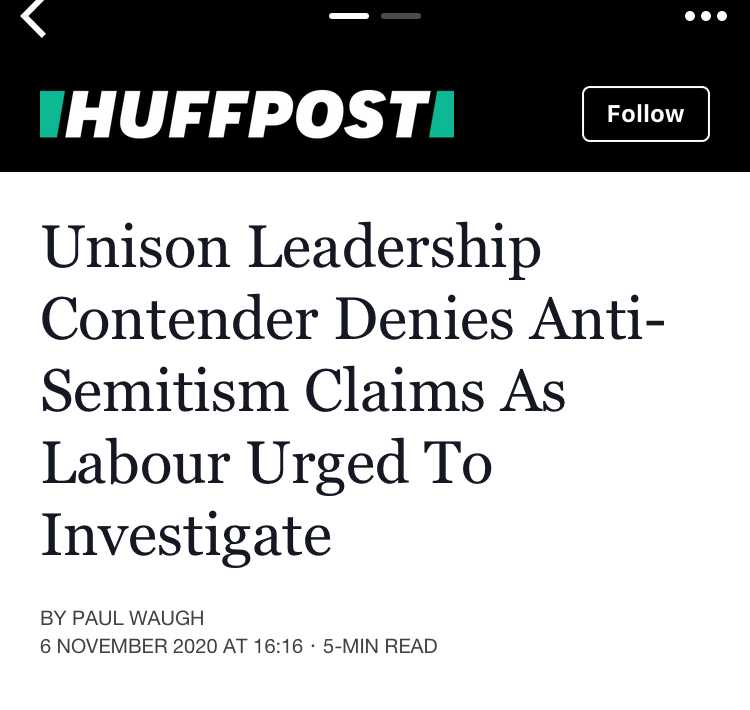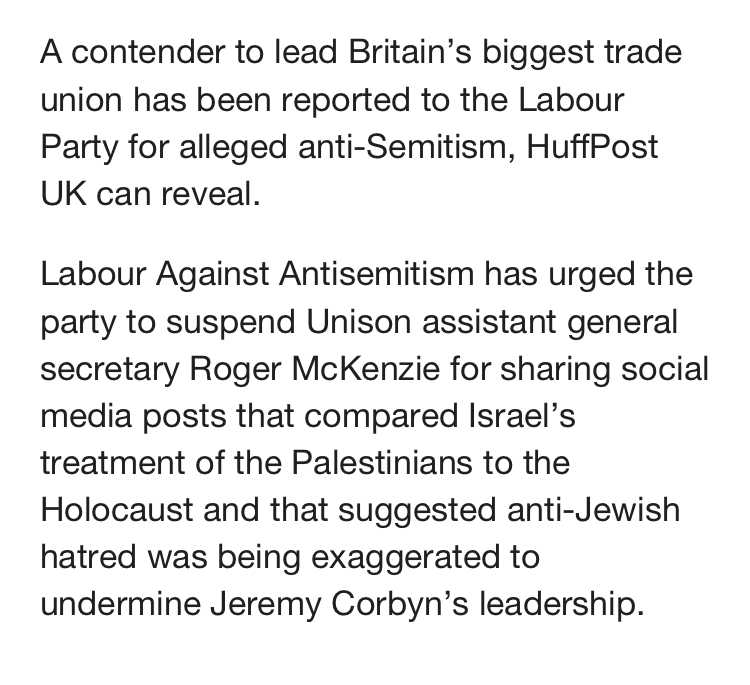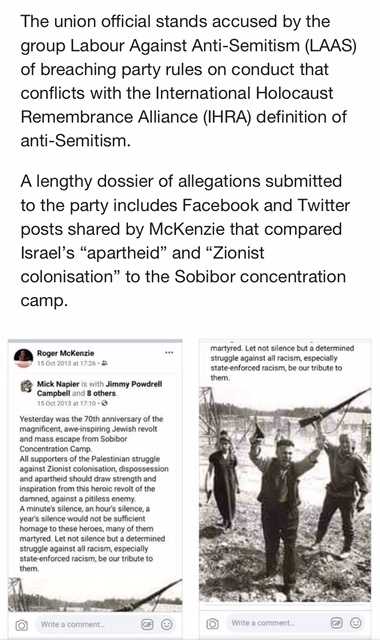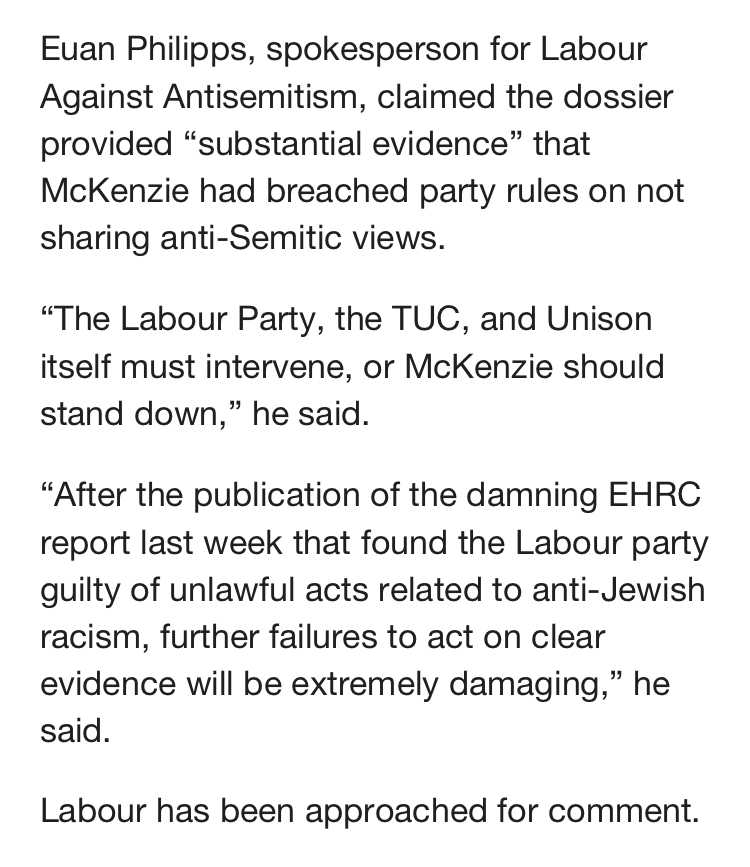 Labour Against Antisemitism has urged the party to suspend Unison assistant general secretary Roger McKenzie for sharing social media posts that compared Israel's treatment of the Palestinians to the Holocaust and that suggested anti-Jewish hatred was being exaggerated to undermine Jeremy Corbyn's leadership.

The union official stands accused by the group Labour Against Anti-Semitism (LAAS) of breaching party rules on conduct that conflicts with the International Holocaust Remembrance Alliance (IHRA) definition of anti-Semitism. A lengthy dossier of allegations submitted to the party includes Facebook and Twitter posts shared by McKenzie that compared Israel's "apartheid" and "Zionist colonisation" to the Sobibor concentration camp.

Euan Philipps, spokesperson for Labour Against Antisemitism, claimed the dossier provided "substantial evidence" that McKenzie had breached party rules on not sharing anti-Semitic views. "The Labour Party, the TUC, and Unison itself must intervene, or McKenzie should stand down," he said. "After the publication of the damning EHRC report last week that found the Labour party guilty of unlawful acts related to anti-Jewish racism, further failures to act on clear evidence will be extremely damaging," he said.